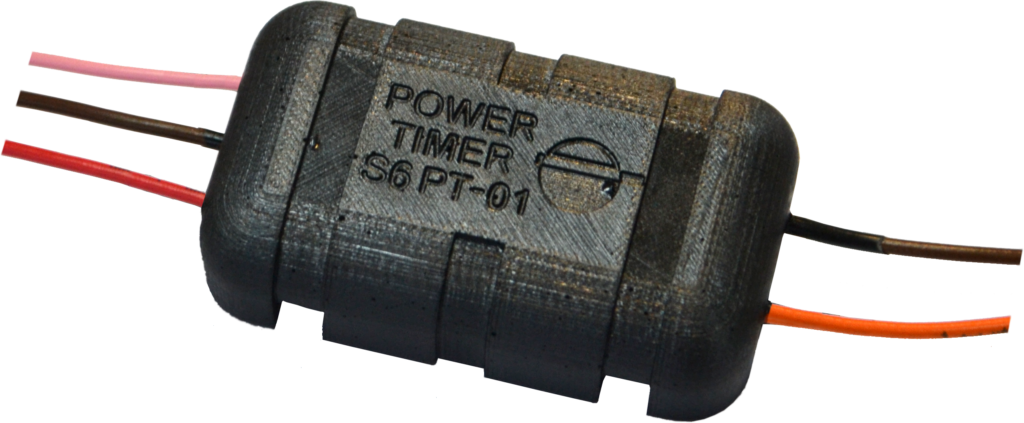 Power timer S6 PT-01 Power management for on-board telematics: saves vehicle's battery from draining when ignition is off
Power consumption of telematics system is generally low, but when there are additional devices on board, it is crucial to take additional power consumption into account. User should lower power use while ensuring stable data transmission. Power timer PT-01 provides both – when vehicle is off, device will switch on power supply to telematics devices for a short period of time, so that all devices could send their data to tracking device, which would, in turn send it back to the server, providing continuous supervision over the vehicle and additional equipment, like fuel level sensors, axle load and any other valuable sensors on board.
For example, a user can get information on fuel level and/or axle load of vehicle even when ignition is turned off. This operation mode also prevents vehicle battery from discharging.
When ignition is ON
Telematics system units are power-supplied with 15 second delay after ignition is turned on.
Power supply is switched off with 90 second delay after ignition is turned off.
When ignition is OFF
Power supply of telematics system units from on-board electrical system is switched on for 90 seconds each 30 minutes.

Fuel level monitoring with power timer